Tune into NECN (Channel 6 in Boston area) from 7 AM to 9 AM on Thursday, October 13th and hear the music of David Ogden on the Morning Show!
New England Cable News (NECN) is the largest 24-hour regional news network in the country with more than 3.7 million subscribers.





"FULL CIRCLE"

My friend and super musician, Jesse Allen, has been re-introducing me to lots of cool cover songs I used to play so long ago. You could say we've been having ourselves some fun with songs from James Taylor, Simon & Garfunkel, Jackson Brown, Dan Fogelberg, Beatles, Dylan, even some of the newer artists such as Jack Johnson, Jasan Mraz, and Cold Play.

Another friend, musician and composer, Archie Rasmussen, from the Creative Development Agency, is in the process of booking some pub dates. Stay tuned...

"Dog Watch Cafe" - Scituate, MA
June 30, 2011
7-10 p.m.

Cohasset Farmers' Market
August 25, 2011
2-6 p.m.


Archie Rasmussen
Creative Development Agency
panduro@comcast.net

I'll still be playing my originals but also having a blast playing some classic acoustic cover songs as well. Can't wait. Talk about coming full circle. Hmmm.... let's see now, what key was that in??
"NORTH WOODS PROJECT"
Working on a new project at Thomas Eaton Studio in Newburyport with my old friend and great songwriter Chet Woods. Chet's off to Alaska until the fall, so we'll resume then.
SEE MORE STUDIO PHOTOS IN THE GALLERY PAGE
"LONESOMEVILLE"
In the studio at Ducky Carlisle's co-producing with Les Sampou and Andy Plaistaid on Les' most recent project, "Lonesomeville", which has been getting great reviews and has shot up to Number 2 in the Americana charts. Great album. Check it out!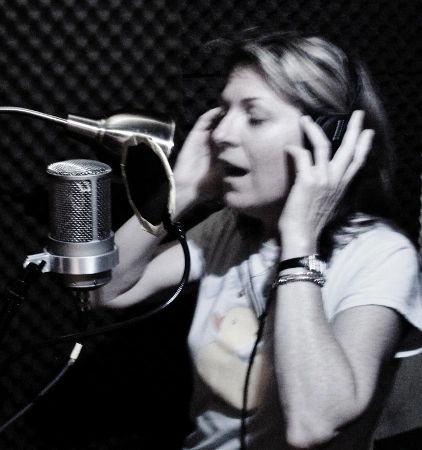 "READ ALL ABOUT IT!!! "
Yes, it's true! I'm in the books. Pretty cool.
Best Selling Author: Claire Cook ("Must Love Dogs"), Book & Movie, "Summer Blowout", "Life's a Beach" & many others) including this book "the WILD WATER WALKING CLUB" and her NEW book "TIME FLIES" is out in book stores nationwide.



In Wild Water Walking Club It seems the main character, "Noreen", likes listening to my music, especially "No Better Place", while cooling off after barefoot walks on the beach on a hot summers' day.

Check it out on PAGE...... Better yet, read the book. It's on stands now. Great fun! ENJOY!!!

"the WILD WATER WALKING CLUB"




A BIG Thanks!!! to Claire Cook
and "Voice" "HYPERION" Books
Very Nice!


HUGE Thanks to Claire for having me and spot lighting my
1-4-3 (Lighthouse Song) in her NEW novel
"TIME FLIES"


At Bookstores everywhere
( Simon & Schuster )






clairecook.com